Asthma Curing Herbs & Treatment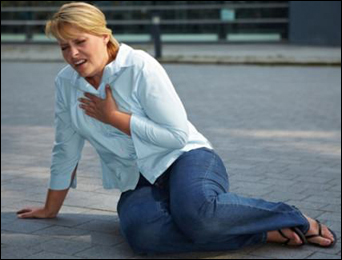 Asthma is usual continuing inflammatory syndrome of respiratory system. It is described by inconstant and repetitive symptoms. A person suffering from asthma faces problem while breathing because there is a blockage in respiratory system. In this condition the breathing channel narrows and swells and extra mucus is produced. This gives rise to breathing problem and causes coughing and wheezing. Asthma increased in 1970's in a significant manner and today it is one of the most defenseless diseases because it is incurable.
Causes of Asthma
Asthma is generally a lung disease. The main causes of asthma are as follows:
Genetic - It passes from one generation to other.
Environmental effects - Smoke, pollution and poisonous fumes are the major causes of asthma.
Allergies - People who are prone to hay allergies are vulnerable to asthma
Stress - People undergoing stress have higher rate of asthma.
Symptoms of Asthma
Hay fever
Breathlessness
Wheezing
Asthma attacks
Coughing
Herbs Used in Ayurvedic Treatment for Asthma
Neem - Scientific name of neem is Azadirachta Indica. Neem oil is helpful in curing breathing problems and asthma. The oil of this herb provides relief in cough and fever.
Shirish - It is known as Albizzia Iebeck scientifically. The bark of this plant is used in curing breathing diseases and asthma. It fights toxins as well as allergic chemicals.
Ashwagandha - The scientific name of Ashwagandha is withania somnifera. It is usually supposed to relax the breathing muscles, this improves the breathing process.
Haridra - It is also known Curcuma Longa.It is an anti-inflammatory herb. This herb helps in getting rid of breathing ailments like allergic bronchitis and other respiratory problems.
Kantkara - Scientific name of Kantkara is Solanum Xanthocarpum. This herb prevents the body from the attack of pollen grains and other allergens. This also cools the body and prevents asthmatic attacks.
Tulsi - It is also known as Ocimum Tenuiflorum. It cures chest tightness and respiratory blockings. It is an important herb used in Ayurvedic treatment for asthma.
Madhuyashti - Scientific name of this herb is Glycyrrhiza Glabra. It breaks the mucus lumps and is helpful in usual cough problems. It also rebuilds the breathing tract.
Bharangi - The scientific name of Bharangi is Clerodendrum Serratum. Due to its immense effect on asthmatic disorders it is used in anti-cough and asthma disorders.
Vaasa - The scientific name of vaasa is Justicia Adhatoda. The herb vaasa plays the similar role that is played by Madhuyashti in curing process of asthma.
Anantmool - Scientifically Anantmool is called as Tylophora Asthamatica. This herb is a useful in healing bronchial asthma and also cures chronic cough and various breathing tract problems.
Dalchini - Scientifically cinnamon is called as Cinnamomum Zeylanicun. Naturally, cinnamon treats sore throat, influenza and common cold and headache. Apart from asthma, cinnamon is also helpful in heart related diseases.
Adhtoda Vasica - it is also known as vasaka. It helps in curing bronchitis and additional mucus situations. It is a coolant and heals respiratory ailments.
Asthma Herbal Remedies
These herbs are taken in use by Planet Ayurveda to prepare a combo pack - Asthma Care Pack. It is a best herbal remedy for asthma. It cures chronic conditions of asthma. The best thing about it is that it has no side effects and there are no artificial chemicals added to it.
1. Aller G Care
It is a best way to cure the symptoms of asthma herbally. This capsule is made with the oldest herbs and has magical properties. It is the best anti allergic medicine in its class. It eradicates the problems from its roots and provides relief in a few days. This medicine is totally natural and has no side effect. It also have skin cure tendency and this is an extra feature of the capsule. All the herbs are combined in such a manner that they provide a satisfying effect in allergies.
Dosage - 1 or 2 capsules twice after lunch daily.
2. Praanrakshak Churna
This churna is a remedy for asthma and it is being used in Ayurveda for years. It cures breathing tract problems and bronchitis. It is also helpful i treating cough, bleeding and in breakdown of mucus plugs. It is a best antibiotic and antibacterial remedy for all sort of asthmatic problems.
Dosage - 2 tbsp. thrice in a day.
3. Tulsi Capsules
These capsules contains ursolic acid and are insulated with Tulsi leaves. These capsules prevent granulation and reduce discharge of histamine. The oil of the Tulsi leaves and the seeds possess anti asthmatic tendency which is helpful in treating the problem.
Dosage - 1 or 2 capsules after lunch daily twice.
To buy Asthma Care Pack, please visit store.planetayurveda.com/products/asthma-care-pack.
These natural medicines help in curing asthma in an effective manner. Asthma treatment in Ayurveda is quick, stable and provides relief in severe situations and provides a better and proper relief from asthma.