Ayurvedic Treatment of End Stage Renal Disease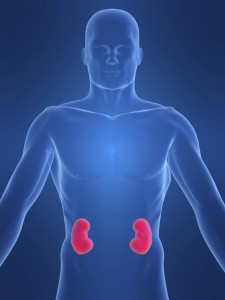 End stage renal disease is a condition when the kidneys totally lose their ability to function independently.
It happens when the patients of chronic kidney disease are not able to manage themselves on diet and medicines. The only treatment option remains to be Dialysis or Kidney transplant.
Most Common Causes of ESRD
The most common and obvious reasons for the gradual progression of Chronic kidney disease into End stage renal disease are Diabetes and Hypertension.
In both the conditions, there is gradual loss of kidney function and End stage renal disease is inevitable.
A lot however, depends upon the level of control on the Diabetes and Hypertension levels of the patient.
There are many congenital diseases also and some traumatic injuries which may result in End stage renal disease.
Risk Factors for ESRD
Patients of Chronic kidney disease, an injury or trauma to the kidneys which causes permanent damage to the kidney tissues, and major blood loss can be the risk factors for the development of this condition.
Preventing ESRD
The first and foremost thing to keep in mind when dealing with any patient who is at an increased risk of developing ESRD is to control all the causative factors that he may be suffering from.
Control the patient's blood sugar and blood pressure levels.
Check his diet for the kind of minerals and nutrients he is taking which may not damage the kidney tissues any further
Avoid alcohol and smoking
Exercise regularly to maintain a healthy lifestyle
Ayurvedic Approach Towards the Treatment of ESRD
Ayurveda considers that kidney diseases occur due to many reasons which can be anyone or more of the following:-
Abnormalities at the anatomical and physiological level
Stress and other infections
Faulty diet and lifestyle
Mental imbalance
All these factors lead to the vitiation of the three body energies namely vata, pitta and kapha. As a result, there occurs a slow and steady damage to the kidneys.
The ayurvedic approach towards the management of kidney diseases, be it at any stage, is to strengthen the body in the first place to prevent further damage to the kidneys or the other organs associated with it.
Secondly, the herbs used for this purpose aim to correct the dosha imbalance in the body which has led to such dysfunction in the kidneys.
Thirdly, these herbs also help to prevent future relapses of secondary problems like highly imbalanced electrolytes, reduced urine output and recurrent urine infections.
The high urea and creatinine levels in the ESRD can be considered as "Ama" or the waste accumulated inside the body which should ideally be removed to bring back the electrolyte balance of the body.
Natural Rejuvenating Herbs – "Rasayanas"
There are many herbs in Ayurveda which remarkably improve the body's rejuvenating power helping it to fight senile changes as well as diseases in a similar fashion.
These include herbs like Giloy (Tinospora cordifolia), Punarnava (Boerrhavia diffusa), Ashwagandha (Withania Somniferum), Guggul (Commiphora mukul) etc.
PUNARNAVA
It is very commonly used in all kinds of problems related to water retention in the body. In case of kidney failure and ESRD, Punarnava acts as a great natural diuretic which helps to effectively flush out the excess wastes and water accumulated inside the body. It also acts on the damaged kidney tissues and helps to maximize the function of the remaining cells.
GUGGUL
It is another herb that is very useful for the management of the inflammatory changes inside the kidneys. Guggul is a natural anti – inflammatory agent. It therefore helps to reduce inflammation as well as swelling in any part of the body. It also helps to rejuvenate the kidney system helping it to function at its best.
In patients of ESRD, Guggul helps to effectively manage the patient who is already on dialysis, helping him to cope with his symptoms in a better way. Patients who are on dialysis will eventually need kidney transplant. But with the use of herbal remedies, the quality of life can be greatly improved.
Natural Diuretic
GOKSHURA
It is a natural diuretic that stimulates increased production and excretion of urine. It is a great natural anti-oxidant and helps to detoxify the body for better results.
Gokshura is a great herbal remedy if you are a patient of ESRD who is struggling to maintain a minimum urine output.
It can be given as a decoction or in combination with Guggul as herbal tablets for convenience.
Natural Anti-Microbials
Natural anti–microbial also need to be used as there are high chances of developing urinary tract infection in kidney patients.
Some of the natural anti–microbial herbs used in the ayurvedic management of ESRD are explained below:-
PALAASH
It is one of the most common herbs known for naturally preventing and reducing microbial growth in the body. It is used in a variety of diseases like bacterial, viral or fungal infections, worm infestations etc.
Palash is given to kidney patients to keep their kidney and urinary bladder free from any kind of infections. Bacteria like E. coli and staphylococci have every chances of infecting the urethra due to the reduction in the urine output as also a reduced level of immunity in such patients.
VARUNA
Varuna is another herb that has great anti –microbial and diuretic action. It effectively flushes out the excess salts, electrolytes, urea and creatinine that accumulate in the blood of ESRD patients. Regular use of such herbal remedies when taken under the supervision of an ayurvedic physician can help in reducing the dialysis cycles and help to improve the general condition of the patient.
There are many other herbs which are also used in combination with the above mentioned herbs or as singly to improve the kidney function. These include Rakta chandana, kaasni, Trinapanchamoola, Apamarga, Shigru etc.
Ayurvedic management of an incurable condition like ESRD aims to improve the health of the patient so that he is able to live a better life and with a better control over his symptoms.
Herbal Remedies for End Stage Renal Disease (ESRD)
Planet Ayurveda offers best combination of effective herbal remedies such as Revive Kidneys Pack for Advance Stages for ayurvedic treatment of end stage renal disease. These herbal remedies are prepared from using best quality herbs and strictly follow the principles of Ayurveda. All these herbal remedies of Planet Ayurveda are 100 percent pure, natural and vegetarian. These are free from chemicals, additives and preservatives. These are safe to use as these are free from side effects.
Dosage
Varunadi Vati - 2 Tablets, thrice daily with plain water after meals.
Phyllanthus Niruri - 1 Capsule, twice daily after meals.
Punarnava Capsules - 2 Capsules, twice daily with plain water after meals.
Rencure Formula - 2 Capsules, twice daily with plain water after meals.
Nephralka Capsules - 1 Capsule, twice daily after meals.
Mutrakrichantak Churna - 1 Teaspoonful twice daily with water and for best result Boil 1 Teaspoonful in 400ml water until it remains 50-60ml. Filter the preparation with a regular tea strainer and drink. You should use this once in morning 45min. after breakfast and similarly in evening 45min. after dinner. Prepare fresh every time as per this.
Echinacea Capsules - 1 Capsule, twice daily after meals.