Planet Ayurveda in Chennai, Tamil Nadu
Chennai is a city that is quite popular among the foreigners due to that the city has the largest beach of Asia. Chennai is also famous for traditional music & dance and also has BMW and Victoria's Secret factories. The climate is quite warm all year around, avoid in May – July and visit for the popular temples of Kapaleeshwarar Temple in Mylapore and the Madhya Kailash in Adyar.
In Ayurveda, the herbal remedies are made because they contain the natural substances that enhance the health of body. Planet Ayurveda relies on herbs only that do not contain any artificial flavors or colors.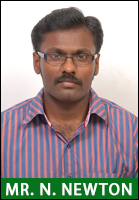 Planet Ayurveda came to Tamil Nadu in September 2016 and Dr. Vikram Chauhan met Mr. N. Newton and later selected him to be the distributor of Planet Ayurveda supplements. He also was impressed and agreed due to the quality of various products, which was absolutely superb & authentically vegetarian.
Planet Ayurveda is a herbal clinic that is a GMP certified due to its excellence in manufacturing herbal remedies that cure millions of people all around the globe. Born in 2002, under the able guidance of Dr. Vikram Chauhan (MD-Ayurvrda). Dr. Vikram Chauhan is MD in Ayurvedic Medicine (Herbal Pharmacology and Pharmacognosy). It is just for the efficacy of its herbal medicines, which are making the clinic flourish at a hectic pace.
Planet Ayurveda has never advertised its products, but the authentic quality is making it popular. Dr. Vikram Chauhan has vigilant eyes that just focus on the quality of its medicines, which are made from 100% herbal, organic and authentic herbs, plants and trees. All these herbs, plants and trees are initially scanned in a modern lab, to check their quality and then these are brought here and all medicines are manufactured. Dr. Vikram Chauhan checks patients every day and all return fully satisfied.
Dr. Vikram Chauhan has a long experience of treating different patients after taking the ideas from text books of Ayurveda and then applies them on patients who have different stories to narrate. He began with the Arjuna tea, switching to producing all Churnas to see their practical effects. When all every product was found effective on many patients, only then the Planet Ayurveda began manufacturing the many more herbal medicines that are authentically vegetarian. Planet Ayurveda has wide range of cosmetic and beauty products also.
Planet Ayurveda is flourishing at a hectic pace even when the competition is so high, due to its quality of the products it produces. 'When the going gets tough, the tough gets going'. It holds true to Planet Ayurveda that is a certified GMP certified clinic by WHO with a certificate no: ISO 9001:2015, HACCP, WHO-GMP.
Planet Ayurveda is spread all over the globe and its medicinal products are available online at www.planetayurveda.com and its products are available in Singapore, USA, Czech Republic, Macedonia, Slovakia, Latvia, Dubai, Algeria and many more are getting attracted to its products and thus enhancing its chain of distributors.
Ayurveda has a unique way of driving away the diseases, first it gets to know about the physical structure of the patient, then finds the root cause of the disease and how to eliminate it as every human being has a particular type of body. The medicine is prepared accordingly. Planet Ayurveda has become an expert in treating patients of all kinds due to the experience it has gained in the last decade.
One of our Official Distributor of Planet Ayurveda in Tamil Nadu, is Mr. N. Newton, just Mr. Newton is the one who contacted Planet Ayurveda's panel of doctors and helped in healing patients who suffered from some chronic diseases like Kidney, Liver, Respiratory infections, Fistula problems and Ulcerative Colitis etc. Even he is flouring like Planet Ayurveda is elevating its reputation, by producing authentic herbal medicines that are proving to be quite effective.
For getting any information about Mr. N. Newton contact him via e-mail [email protected]. Mostly diseases like diabetes and kidneys failure are among the highest in Tamil Nadu. Alzheimer's disease is also higher than the national average, in Tamil Nadu.
According to a recent survey ischemic heart disease is the biggest killer in Tamil Nadu. Diabetes prevalence has enhanced from 3% in the 70s to 25% in a recent study. Sedentary lifestyle changes are following a huge carb diet. People of this state seem to get a genetic predisposition to such diseases. Planet Ayurveda knows all these things and has a sole aim, to promote the health of Tamil Nadu's public, who are getting infected by the infections that come from unknown sources in a natural way. Let nature take care of so many chronic diseases. Planet Ayurveda just wants to see the public to thrive & live in a healthy, enjoyable & long life. Planet Ayurveda has the cure for all your problems of any kind, related to the people's health & beauty.
We, the people of Planet Ayurveda needs to inform the general public to begin using the Arjuna tea, Triphala, Amalaki Rasayan, Curcumin, Shilajit etc. to prevent many infections that are lurking in the environment in the present time. Planet Ayurveda has treated many difficult & complicated diseases like kidneys failure, Asthma, Arthritis, Psoriasis, Rheumatism, Auto-immune disorders and troubles in the gut etc.
Contact Details
Address: 98/3, Nageswara Gurusamy Street, Ayanavaram,
Chennai - 600023, Tamil Nadu
Phone No.: +91-9841525552 (Call & WhatsApp)
E-mail Id.: [email protected]