Erectile Dysfunction Remedies and Ayurvedic treatment
ED or Erection problem is also known as Impotence. It is inability of a man to have an erection which is hard enough to enable them have a normal sexual intercourse. The problem of impotence or erectile dysfunction has increased a lot now a days.
There are several factors which are cause of this problem. This problem not only have physical impact on the person but also have a deep psychological, mental impact which can lead to depression, negative thoughts and low self esteem. This can also lead to infertility and complications in normal married life.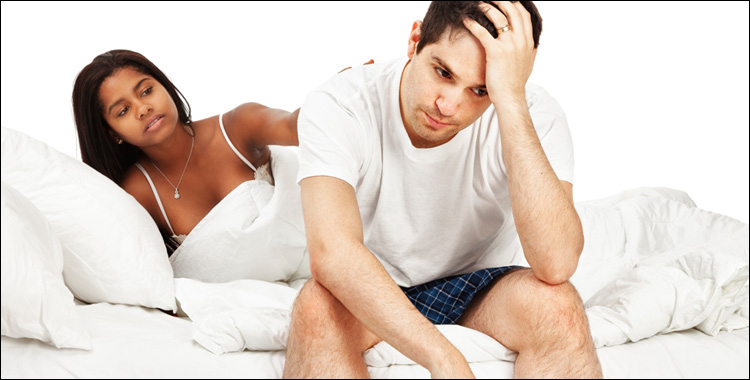 There are about 20 to 30 million people which are suffering from ED problem in USA alone. The major reason is stress, anxiety, uncontrolled diabetes, diabetic neuropathy, blood pressure. Younger men are usually facing this problem because of anxiety, nervous disorders, work stress and such causes. Older people may be facing complications of diabetes, blood pressure, vascular disorders, stress, anxiety and general weakness. Aging is also one of the reasons along with declining testosterone levels in old age.
The erection is caused by increased blood flow into the penis. When a male is sexually aroused, the penis muscles relax allowing blood flow through its muscles. This leads to erection. If the flow of blood is not normal and there are vascular obstructions, that can also lead to abnormal filling of blood leading to erectile dysfunction.
Similarly stress and anxiety leads to laxity of the vascular tissues, non-stimulation of nerves and attention problem leading to erection problem.
Alcohol, drugs, mental health issues, physical obstructions and injuries in penis, weakness in nerves due to chronic uncontrolled diabetes or blood pressure or both can also be one of the reasons.
What is the Treatment Option in Ayurveda?
Alternative Herbal Remedies for Erectile Dysfunction
There are certain Ayurvedic herbs, which are known to have very positive role in treatment of this complicated disorder naturally. The herbs act at various levels to get rid of the problem permanently. The herbs improve the blood flow, clear the obstructions, give strength to the nerves and arteries and that too without any side effects. The modern drugs like Viagra have so many side effects whereas the herbs like Tribulus terrestris have so many positive effects on man's health.
HOW TO USE?
Atirasadi Churna: 1 teaspoonful twice daily with plain water or milk, 1/2 hr. after meals
Tribulus Power: 2 capsules twice daily with plain water, 1/2 hr. after meals
Chander Prabha Vati: 2 tablets twice daily, with plain water, 1/2 hr. after meals
Shilajit Capsules: 1 capsule twice daily, with plain water, 1/2 hr. after meals
Tri-bull Oil: As per instructions on the packaging. Once every alternate day.
Amogh Passion Oil: The appropriate quantity of oil may be massaged once a day or as directed by the physician.
Tribulus Power Pack – An ultimate Ayurvedic solution to the Problem
According to Ayurveda, Nutrition plays important role in maintenance of overall health. ED is caused due to lack of nutrients reaching out to the nerves and blood vessels. The free radicals produced due to stress, anxiety, diabetes, blood pressure, pollution, smoking and other such reasons are cleared by using natural anti-oxidants. The herbs are rich in such natural anti-oxidants.
1. Tribulus Power
Tribulus terrestris is a small shrub known to be rich in natural substances called Saponnins. Our Tribulus Power Capsules are having standardized extract of the herb fruits containing more than 50 % saponnins. The herb yields excellent results in erectile dysfunction due to any reason. The best thing is that the results are permanent and do not wither away with time. The herb contains precursor of male hormone called DHEA. DHEA is a natural substance found in this herb which is slowly made into testosterone by the body and thereby the product is very effective in fighting erectile dysfunction. Tribulus terrestris is also very helpful in providing strength and nutrition to the nerves and muscles.
2. Atirasadi Churna
A powerful blend of various herbs used in Ayurveda for premature ejaculation, low sperm count, premature ejaculation, general weakness, fatigue, tiredness, stress, anxiety, restlessness and diabetic neuropathy. This is a combination of about 13 herbs like Ashwagandha, Musli, Behmen, Shatavari, Akarkara, vidari, varahi kand, jaiphal, javitri, taalmakhana, saffron etc. All these herbs are used in Ayurveda (the traditional healthcare system of India) since ages. It rejuvenates the system from within so that the results are permanent. It's like restoring the youth and bringing back the lost energy. The effects are wonderful and without any side effects as all are 100 % natural herbs and pure powders. 1 teaspoonful twice daily can be taken along with water.
3. Shilajit Capsules
This nature's wonder is also famous as Fountain of Youth. It is the only substance in the world which contains natural form of at least 85 micro minerals. It is found in Himalayan mountains and the exudates is purified. Our Shilajit contains standardized extract and the quantity 500 mg per capsule ensures excellent results in treating erectile dysfunction naturally.
4. Chanderprabha Vati
This is a classical Ayurvedic formulation. It is used in Ayurvedic medicine since ages. It's particularly effective for erectile dysfunction and premature ejaculation. It clears away the blockages in the arterioles, veins and provides strength to the weak nerves. This formulation is used by ayurveda experts worldwide for weak nerves, lack of bladder, urinary control, lack of sex desire, low libido, severe erectile dysfunction, premature ejaculation, low sperm count etc.
5. Tribull Oil
It is an herbal oil made with best quality herbal extracts that help to support the male reproductive organs.
Regular message of this oil over the male genitalia is recommended.
Indian ginseng, Saffron, Celastrus paniculatus, Butea etc. are some of the contents of Tribull oil.
6. Amogh Passion Oil
It support the male reproductive organs.
To buy Tribulus Power Pack, please visit store.planetayurveda.com/products/tribulus-power-pack.
The above mentioned combo pack is known as "Tribulus Power Pack". The combo pack is designed in such a way that the person gets the maximum benefits. Many companies sell individual products which sometimes do not give results or if they give results, they are not sustained. Various formulations in this combo pack works at various components and get rid of the problem permanently and without any side effects.