HOME REMEDIES TO INCREASE HEMOGLOBIN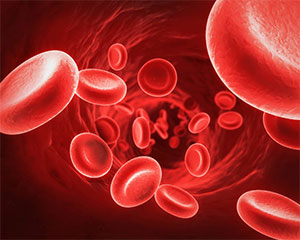 INTRODUCTION
A deficiency in the hemoglobin reduces blood's oxygen carrying capacity. This in turn leads to decrease in the count of the red blood cells. This situation is known as Anemia. The major reasons of decrease in hemoglobin is blood loss, cancer therapy, poor nutrition, diseases including bone marrow, some drugs and diseases like kidney disorder or cancer and many others.
COMMON SYMPTOMS OF REDUCTION IN THE LEVEL OF HEMOGLOBIN
Lethargy
Dizziness
Pale skin
Organ failure
Fatigue
Weakness
Irregular heartbeats
Shortness of breath
Dizziness or lightheadedness
Chest pain
Cold hands and feet
Headache
EFFECTIVE HOME REMEDIES TO INCREASE HEMOGLOBIN
1. FOODS RICH IN IRON
Low level of hemoglobin is mainly due to the deficiency of iron in the blood. This can be treated by including foods which is rich in iron in your diet. Legumes like lentils and beans, leafy vegetables like spinach and artichoke, cereals, whole egg, seafood and meat are the rich sources of iron.
2. VITAMIN C RICH FOODS
Low level of hemoglobin can be due to the deficiency of Vitamin C as well. This can be treated by consuming foods rich in Vitamin C. Red and green pepper, kiwifruit, citrus fruits, broccoli, cantaloupe, tomatoes and baked potatoes are the wonderful sources of Vitamin C.
3. FOODS RICH IN FOLIC ACID
The hemoglobin count may be low since the body fails to produce red blood cells. And this may occur due to the deficiency of the folic acid. The food items like leafy vegetables, citrus fruits, peas, dried beans, some of the important sources of folic acids are extremely helpful in increasing the hemoglobin count considerably.
4. DRIED HERBS
Dried herbs like Tulsi, Pudina, Dhania, Parsley and Tejpatta may be added to the diet. This helps to improve the level of hemoglobin in the blood to a huge extent.
IMPORTANT TIPS TO INCREASE HEMOGLOBIN LEVEL
Avoid the consumption of food items with a huge quantity of calcium in it like cheese and milk
Reduce the intake of the foods rich in dietary fibers.
Do not drink beverages like tea, coffee and alcohol.
Also, avoid having foods containing gluten like bread, wheat products and pasta.
All these home remedies are absolutely important to increase the hemoglobin level of the blood. These prevent the dangerous disease called anemia and help to lead a healthy life !!
साझा करें:-