Mahua (Madhuca longifolia) - Herbal Remedy for Respiratory Disorders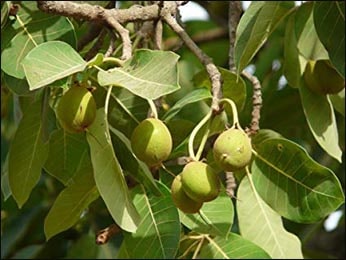 Botanical Name - Madhuca longifolia
Family Name - Sapotaceae
Other Name - Mahua
Uses of Mahua
Headache
Rheumatism
Piles
Constipation
Hemorrhoids
Hair problems
Ulcer
Cough
Cold
Respiratory Problems
Diabetes
Burning sensations
Weakness
How to Use in Different Diseases?
Mahuwa oil has emollient properties and is used in skin disease. Rheumatism and headache.
It is also a laxative and considered useful in habitual constipation, piles and hemorrhoids and as an emetic.
Tribals also used it as an illuminant and hair problems.
Madhuka is a good vishaghna.
Bark is used for rheumatism ulcers and diabetes mellitus.
Flowers are used in cough cold and bronchitis.
Madhuka is astringents, laxative tonic aphrodisiac and stimulant. It is useful is burning sensation in body, debility emaciation.
Madhuca is a large tree popularly known as butter tree.
The bark of this tree possesses anti-diabetic properties and helps lower blood sugar in diabetics.
Parts Used
Whole plant
Dose
Oil - Twice daily
Preparations
Oil