Sida Cordifolia (Bala) Powder - Uses & Benefits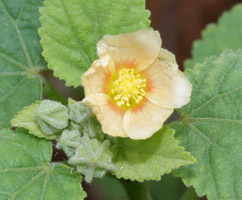 Sida cordifolia is also known as Bala in Ayurvedic medicine and it is one of the most useful medicinal plant in Ayurvedic literature. There are various varieties of "Bala" described in Ayurveda and all of them are used in medicine. Sida codifolia is plain Bala and Balarishta, Bala herb Powder are popularly used for various health concerns. Ashwagandha Bala massage oil is also very useful for emaciation in children and general weakness in men or women.
Uses of Sida Cordifolia (Bala) Powder
It is also used for the following Conditions:-
Stamina Building
Asthma and Allergies
Weight Loss
General Weakness Due to Diabetes or Other Reasons
Muscular Dystrophy and Muscle Weakness
Benefits of Sida Cordifolia (Bala) Powder
Sida Cordifolia - bala, country mallow, heart-leaf sida or flannel weed is a shrub of mallow family or Malvaceae family and is native to India. The other 4 types of Bala are other plants but due to their common uses, they are called Naagbala, Peetbala, Atibala and Bala. The plant Bala is Sida cordifolia.
The cordifolia refers to the heart shaped leaves of the plant sida cordifolia.
To buy Bala Powder, please visit store.planetayurveda.com/products/bala-powder